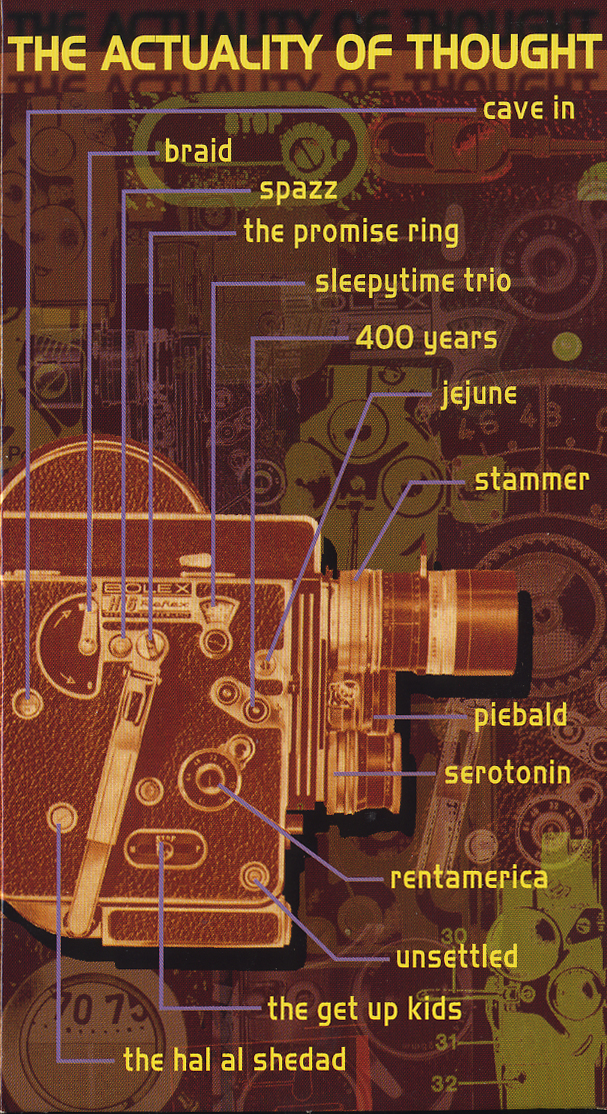 Artist / Band By Various Artists / Compilation
Released: Jun 01st, 1998 Format: VHS
Tracklisting
Braid
Spazz
The Promise Ring
Sleepytime Trio
400 Years
Jejune
Stammer
Piebald
Serotonin
Rentamerica
Unsettled
The Get Up Kids
The Hal Al Shedad
LISTEN
No listen options for this release
PURCHASE
No purchase options available yet
RELEASE INFO
This was Bifocal Media number 1. The fact that there's not even a catalog number on the box says a lot about our future aspirations as a record label. This was supposed to come free with a zine I was working on. A few factors came into play around the time that this was released that played into the big deal that this video became in the summer of 1998. For starters, a lot of these bands started selling a lot of records. Cave In, Braid, Spazz, The Promise Ring, and The Get Up Kids all got underground enormous. Keep in mind that many of these shows were put on by my room mate and I. Every show was filmed in a tiny venue or a living room. There was no Youtube and the internet was not something that people spent too much time with. Cell phones were for lawyers and "emo" was not a word that they used on the most popular teen drama of the day (Beverly Hills 90210).
Brad and I spent around a year working on this video. Once it was done, it was a bit better than we had initially hoped for so we decided to have 100 of them made with decent packaging and sell them at local shows. I sent one to Lumberjack Distribution to see if they would help us sell some of them as I never thought we would sell 100 on our own. Lumberjack called and ordered 300 copies and we got really nervous. We could not afford to have that many produced and I felt really conflicted about selling 300 copies of a video full of DIY bands. You were NOT supposed to make money on punk… right? On top of that, all of our agreements with bands were based on hand shakes over lots of beer. Lumberjack was kind enough to pay for all 300 copies in advance. It's ironic that Lumberjack put up the money to start Bifocal Media when you consider that they almost ended the label when they folded 10 years later.
We went on to work with many of these bands on other releases. While I can't say that the production value of The Actuality of Thought holds up very well; I can say that many of these performances do. You can see the entire video on Youtube by clicking on the link below. Thanks, Sorry, Beers!