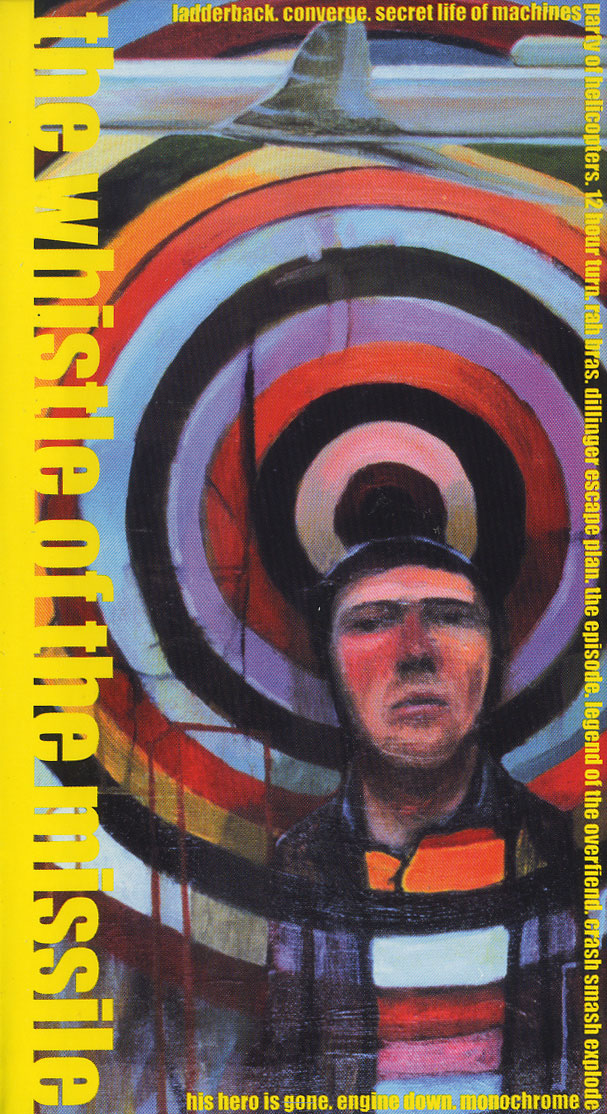 Artist / Band By Various Artists / Compilation
Released: Jun 20th, 1999 Format: VHS
Tracklisting
Converge
The Ladderback
Secret Life of Machines
12 Hour Turn
The Episode
Dillinger Escape Plan
His Dero is Gone
Engine Down
Legend of the Overfiend
Party of Helicopters
The Rah Bras
Crash Smash Explode
LISTEN
No listen options for this release
PURCHASE
No purchase options available yet
RELEASE INFO
The original press release for this one read:
An hour and a half of short films and live rock. For this one we took submissions from filmmakers and compiled them along with some powerful performances from Converge, Ladderback, Secret Life of Machines, 12 Hour Turn, The Episode, Dillinger Escape Plan, His Dero is Gone, Engine Down, Legend of the Overfiend, Party of Helicopters, The Rah Bras, and Crash Smash Explode. Filmmakers include Brad Scott, Roby Newton, Steve Olpin, Matthew Fulchiron, Greg Lnquist, Charles Cardello, Carl Weichert, Randall Bobbitt, Curt Sanford, Vikki Warner, Vincent Chung, and Dave Lukasik.
At this point we started putting catalog numbers on our releases. This was "BFM004". It was obvious that we were in this for the long haul and everything we had done so far was well received. For this, our second video release, we decided to compile short films by people who were involved in the music "scene" and feature them alongside some bands that we liked.
The most memorable thing about this release (to me) is the cover art by Brian Buchanan. The front painting features a passenger jet flying over a dude, dropping a cross on a target. The back cover painting features the twin towers. This was released in 2000.
This title is out of print.
Video
No videos for this release