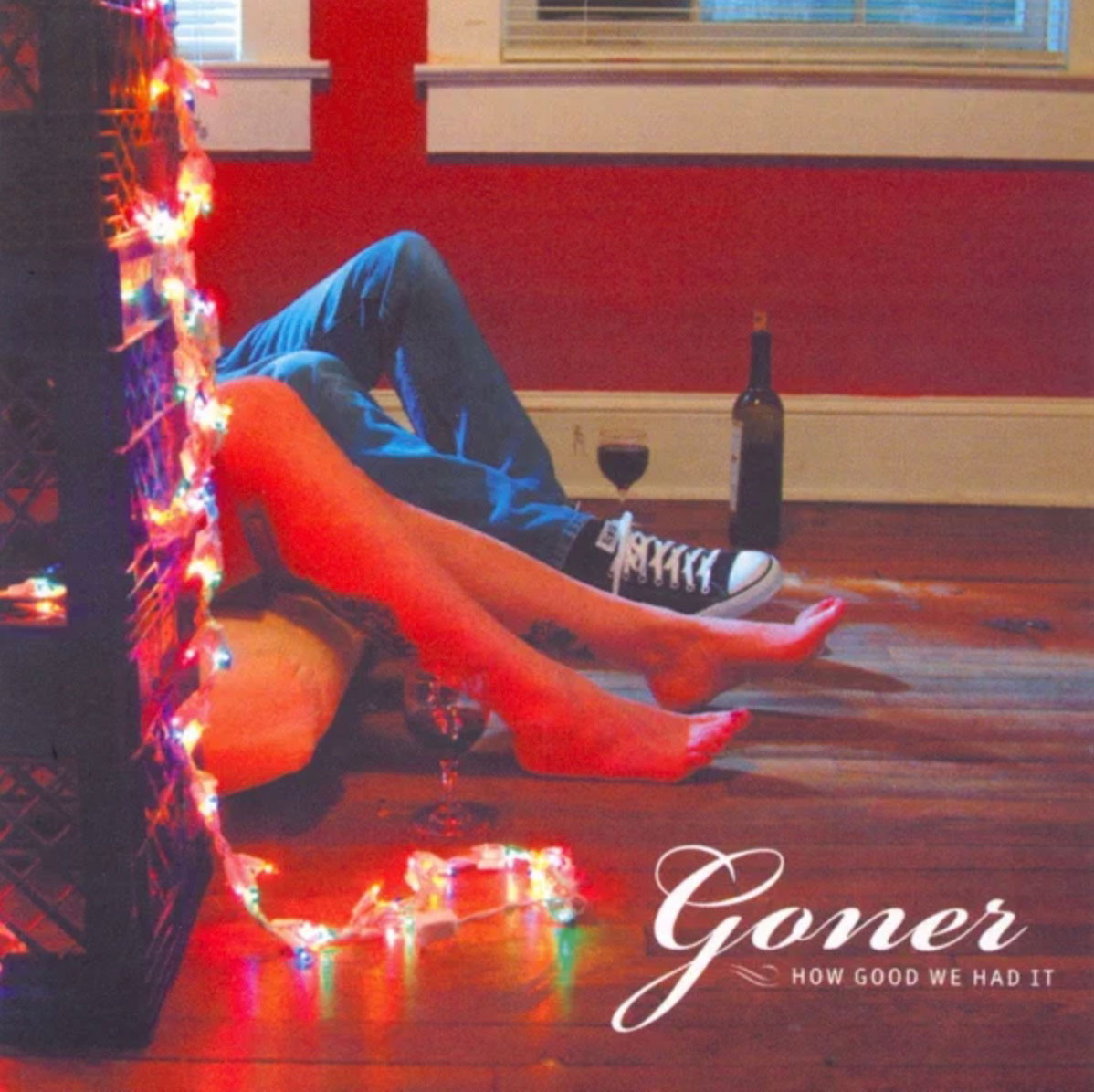 Released: Sep 01st, 2003 Format: CD
Tracklisting
Whatever Day It Is
Are We There Yet?
Laura's Conversion (Heat + Light)
The Encore
Lake Geneva IL
Letters To Cal
The Lazy Star
Jessica's Song
Northgate 6
Black Coffee Red Wine
Me & Billy (Kidding Ourselves)
Townies
RELEASE INFO
The original press release for this one read:
Finally! Here's the second release from Raleigh, NC pop geniuses "Goner". 12 Energetic, quirky, Moog laden, masterpieces with vocals and lyrics that will hit you harder than a drunk redneck on crank. Goner proves that bands don't have to be cookie cutter generic emo in order to make catchy, fast music that's jammed full of emotion. A truly unique, mature gem of an album.
Goner is a great pop band made up of three middle aged dudes from Raleigh, NC. I knew them all from the bar scene and I had seen their band play a bunch of times. As with many of the Bifocal Media "signings", we were all drinking one night and I said something like "DUDES… We've GOT to do a Goner record on Bifocal Media". They made this one and it's great. Unfortunately, Goner never toured so hardly anyone outside of Raleigh, NC ever heard about them or more importantly, HEARD their songs. It's a shame as I think they would have been enormous. The record we put out for Goner after this one (Rock 'N' Roll Always Forgets) is even better. Good dudes making good records.
Music
Video
No videos for this release