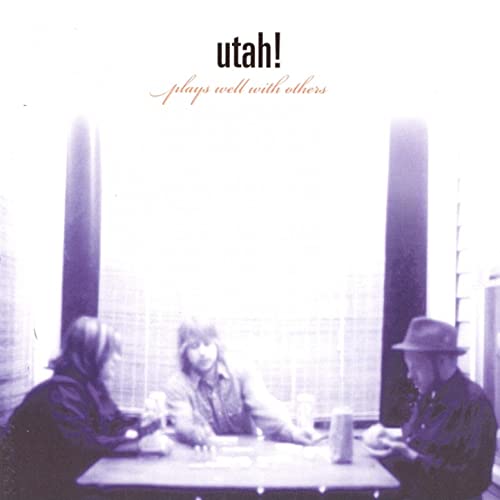 Released: Jul 01st, 2003 Format: CD
Tracklisting
Pick Up The Boom
Yonder
New Porch
Orange Pop
Swing Song
G Rock
G'head
Fair Winds
Dracula-la-la
The Panther
RELEASE INFO
Here's an excerpt form the original press release:
Utah!'s second full length release on Bifocal Media "Plays Well With Others" consists of carefully molded rock songs that are both lush and anthemic. Uplifting, raw vocals combined with intense guitar melodies, warm, saturated, confident cello riffs, and dense, well-layered drums, this record manages to look forward without relying on established trends. This is truly a unique album…
I first heard Utah! on NC State's radio station WKNC. I remember calling the station to ask the DJ "who is this?" as it sounded so much like what we were putting out at the time. Strangely enough, I found out a week or so later that Utah! had (for some reason) relocated to Raleigh, NC. That's where we were! After meeting members of Utah! at the local rocker bar here in Raleigh (The Jackpot) and seeing them play a few times, we decided to do a record with them. Plays Well With Others was the resulting collection of songs.
We actually flew out to LA and worked with Brad Scott on a video for the song Pick Up The Boom. It looks like someone put it up on Youtube! Thanks!