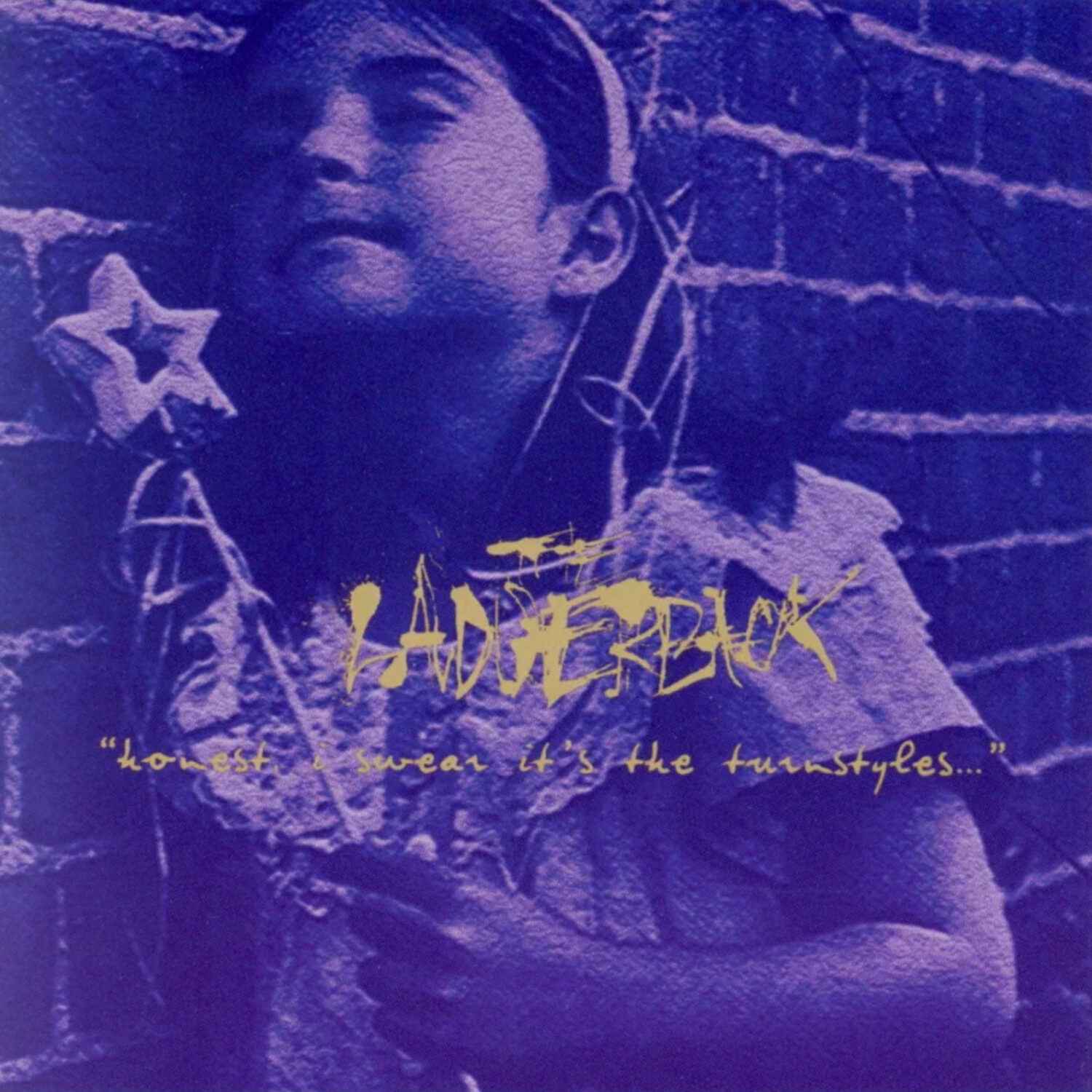 Artist / Band By The Ladderback
Released: Jun 15th, 2003 Format: CD
Tracklisting
Shifter
Friendly Advice Or Fair Trade
Bee Stung Hollow
My Turn, My Time
Letter From Kobayashi
Few And Far Between
A Minor Intrusion
This One's For You
I Hope You're There
Broken Wings
A Boy And His First Paper Airplane
Lincoln Tunnel Lights
RELEASE INFO
The original press release for this one read:
The first full length release from this Raleigh, NC four piece proves to be a powerful one. Songs range from frantic bursts of sonic hardcore to breathy heartfelt harmonies and almost danceable melodies. Then, just as you're about to settle in, they rear back and smash you with another wall of spastic, complex noise.
For our first full length audio release we published this album for our good friends The Ladderback. Front man Jay Holmes had, at this point, become a third owner of Bifocal and The Ladderback was the most popular band in our area at the time. Great reviews and their appearance (during the credits) in our Actuality of Thought video lead to relatively good sales for this album. Of the three Ladderback full lengths that came out on Bifocal Media, this one is the kindest and gentlest. I mean… just look at the cover. Mixed in with all the speed, fury, and complexity; Honest, I Swear occasionally dips into more of a poppy "sincere" vein that their other 2 full lengths on Bifocal never quite explore.
This CD in out of print. Get it from one of the digital vendors.
Music
Video
No videos for this release