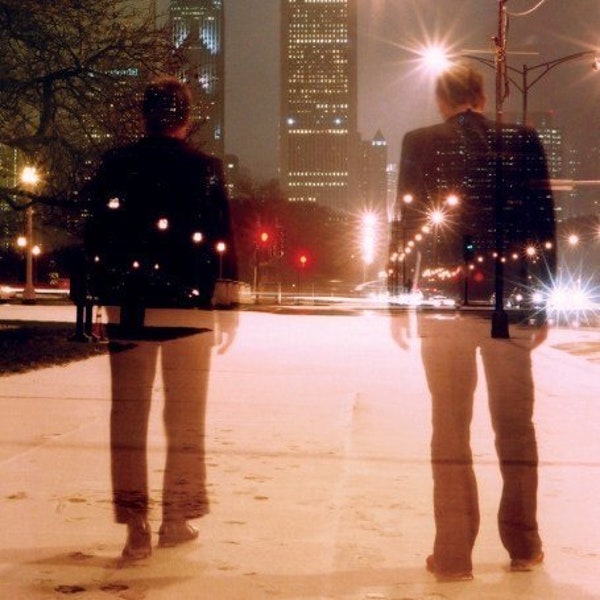 Artist / Band By The Firebird Band
Released: Oct 10th, 2004 Format: CD
Tracklisting
Obsessive Compulsive
Dangerous
Next Wave
Satellite Delay
Los Angeles
The Deeper I Go The Darker It Gets
Wake Up
Fire
Can't Stop
Art
Tokyo
Gift
Control
Unlimited
RELEASE INFO
The original press release for this one read:
At over 3 years in the making; The City At Night proves to be the Firebird Band's most cohesive, dynamic, powerful release to date. Chris Broach (Braid, L'Spaerow, Life at Sea) and John Isberg (The Blackouts) have composed a dark, mood laden, soundtrack for the class of 3020's art school prom. The perfect balance of electronic experimentation and driving organic instrumentation make "The City At Night" a timeless masterpiece of an album.
We were friends with Chris Broach as he was a member of Braid and we had produced the Braid "Killing a Camera" film. I was a big fan of Chris' side project "The Firebird Band". They reminded me a bit of the Cure mixed with… well Braid. Once the rest of Braid parted ways with Chris and started Hey Mercedes, The Firebird Band signed with Cargo records and looked to be destined for underground stardom. A combination of bad luck and poor planning kept this from happening. In 2003 Chris sent over some demos from The City at Night and we committed to releasing the finished album. This record did well by our "sales standards" (It broke even after a few years) and I'm proud to have been a part of making it happen. The CD version of this is currently OUT OF STOCK. You can buy it from Iiunes if you're into that.
Music
Video
No videos for this release