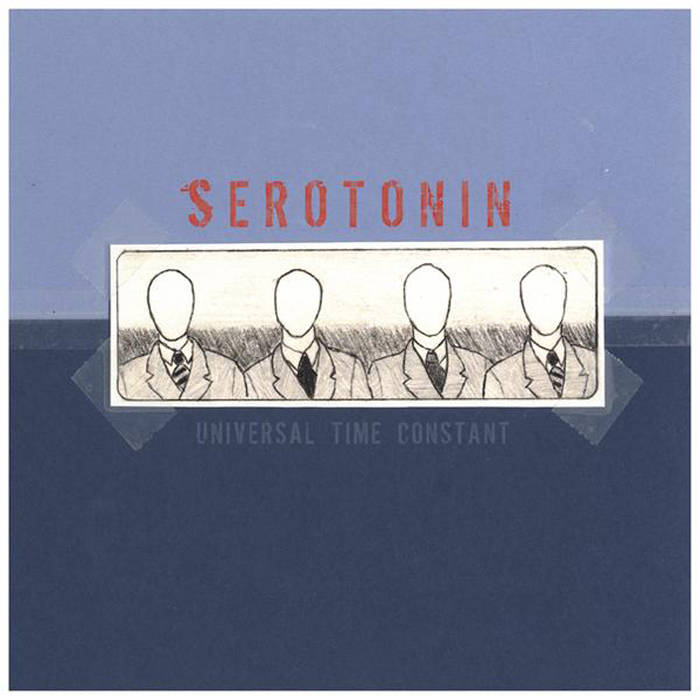 Artist / Band By Serotonin
Released: Sep 15th, 2000 Format: CD
Tracklisting
Universal Time Constant
Lucky Sevens
Broken Canvas
Eyes Reflecting Images
The Grey A.M.
R Is For Rock
Labyrinth
Dear Consumers
RELEASE INFO
The original press release for this one read:
With this release (their second full length) Serotonin reclaim their position as one of the most intense, complicated, and overall enjoyable bands playing independent music today. in case you're not already familiar with Serotonin, they play math ridden, busy, indie/ hardcore rock.  This record is challenging, but not distracting; heavy and hectic, yet catchy and melodic. this full length features their song from the Actuality of Thought video.
My roommate Shon set up a show for Serotonin and their travel buddies From Ashes Rise around 1997. They played in our living room and we video taped the show and included the performance in our Actuality of Thought video. A couple of years later I was excited to find a rough mix of several of these songs in our PO box. They were sending the record out to labels in an attempt to get it released. For us it was a no-brainer and Universal Time Constant was released as BFM010.
This title is out of print. You can still get it from Itunes.
Music
Video
No videos for this release